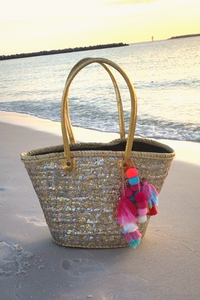 Welcome!
Sand and Straw was founded by Rachel and her partner Zack.
If you are a first time visitor, thank you! We hope you love our bags as much as we love creating them for you! If you are a returning customer, welcome back! Sand and Straw appreciates your support!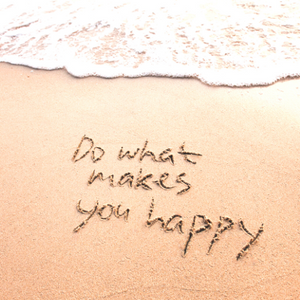 Our Story
It was Rachel's childhood dream to open a women's fashion boutique. Driven by this passion, she attended college graduating with a retail degree and has proudly spent her entire professional career in wholesale and retail. Over the years Rachel spent a lot of time daydreaming about the day that she would open her very own boutique.
When Zack met Rachel she talked endlessly about her dream of opening a fashion boutique. Zack encouraged Rachel to combine her knowledge of retail with her love of travel. It was not until a beach vacation in 2019 when the inspiration for Sand and Straw finally struck. Rachel wanted to buy a fun straw bag on that vacation but struggled to find anything. She had an image of a bag in her head and being a self proclaimed "retail girl" she couldn't shake the idea, so she took it as a sign. Rachel and Zack began researching manufacturers and designing straw bags.
As a brand, we strive to keep our designs fun, bold and chic. Our bags embody the joy and excitement of being on vacation which is why we quickly adopted "Vacation is Calling" as our motto and guiding principal. Our product should encourage you to book that next vacation because afterall it's always summer somewhere!